Wholesalers

We only provide premium service!
Baumann GmbH & Co. KG. supplies a number of large customers. Thanks to our well-thought-out logistics and modern fleet of refrigerated vehicles, we are able to deliver our premium products to you quickly, reliably and on time. And ensure they're always of excellent quality.
---
Great expertise and flexibility
We are in a perfect position to deal with flexible order situations and, in our well-trained employees and modern machinery, also possess great expertise and equipment.
Fast delivery times set us apart from competitors and are maintained even when we're very busy.
---
Regardless of whether it's loose goods for further processing or pre-packed meat you require, we will cater to your needs precisely and supply you with certified quality only. We are happy to package and label your items for you too.
---
Speak to our sales team:
Telefon +49 6204 708630 oder info@baumann-lamm.de
---
---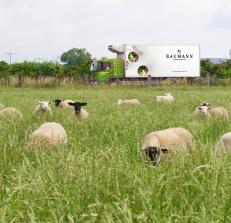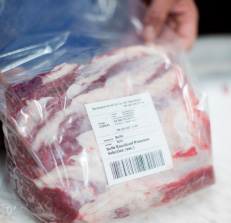 Benefits available to wholesalers:
Custom order processing
The best premium meat
Great flexibility and expertise
Short delivery times
Loose and packaged goods
Labelling
Certified quality
Outstanding value for money