Private Customers and On-Site Shop

Uniquely available from retailers and our premises
As a private customer, you can purchase our premium meat from a retailer such as a supermarket or directly from our premises.
---
You'll find our meat in refrigerated display cases at the stores of many well-known supermarket chains and particularly in special positions that reflect its premium quality. If our name is not printed on the label on the back, our outstanding quality standards will be clearly indicated by the number DE-HE 10125 EG.
---
Straight from the butcher
From our on-site shop, you can purchase fresh meat every day that's cut according to your individual requirements. All products are cut by our butchers straight away and divided into portions, such as cutlets, legs and also minced lamb and minced beef.
---
Our shop's opening times:
Mon to Fri 8:00–18:00 and Sat 7:00–14:00
---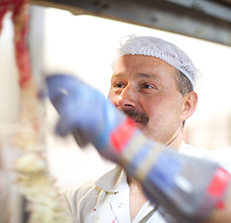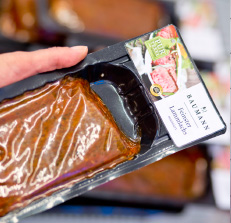 Benefits available to private customers:
The best premium meat
Fresh every day
Certified quality
PURE quality seals for premium-plus products
Outstanding value for money
Meat cut according to individual requirements in our shop